Just over a century ago, something happened with the Sovereign that wouldn't be seen for another 95 years…
The British Sovereign was struck in India.
It's a Sovereign that belongs in every serious collection, but first you need to know how to find one…
You can identify a Bombay Sovereign by the "I" mint mark (for India) at the centre of the ground below the famous St George and the Dragon design on coin's reverse.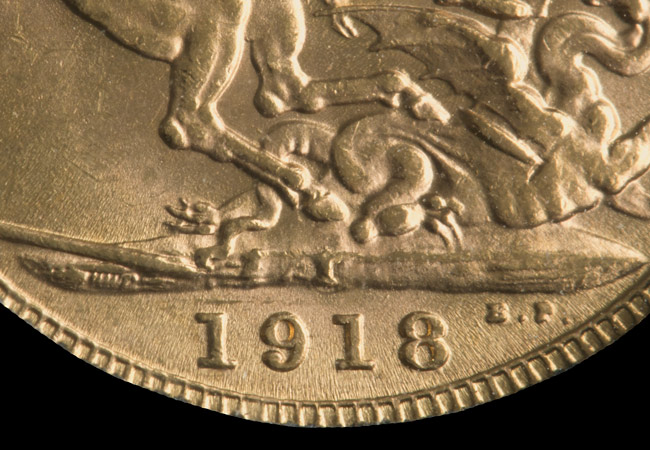 The 1918 Bombay Sovereign was struck to the same exacting standard of today's Sovereigns – 7.98g of 22 Carat Gold.
But this coin has more appeal than a modern Sovereign because it's a coin that represents a key time in our history.
1918 is a year that helped shape the world as we know it, with the end of the First World War at the very top of the list and that's the reason this exceptional piece was struck for one year only.
Before the war, gold was being shipped from South Africa to London, but this was too precarious during the conflict, so The Royal Mint employed the Bombay Mint in 1918 and sent the gold from South Africa there to mint into Sovereigns.
It also meant that it was easier to pay British Army personnel fighting the war in Asia.
But once the war was over, there was no further requirement and the Bombay branch of The Royal Mint was closed in April 1919, making the 1918 Sovereign the only pre-QEII Sovereign issued in India.
---
If you're interested…
I've been lucky to secure a small, but select stock of these fascinating classic Sovereigns and offer them now.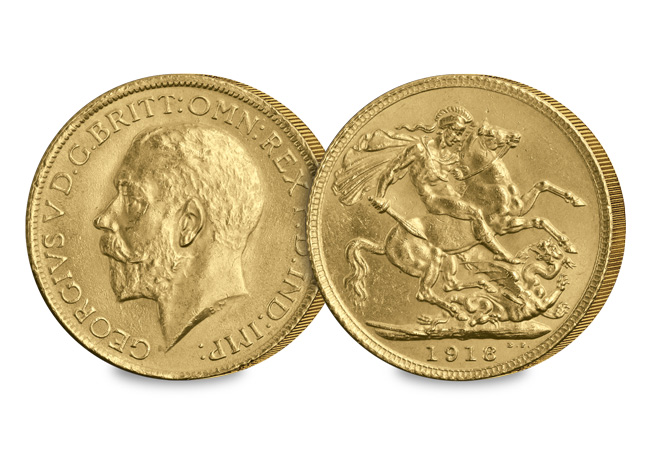 You can make one yours for just £695 today.
Click here to add the 1918 Bombay Sovereign to your collection