The rumours are true. David Bowie will be honoured on an official UK coin.
This is one of the most exciting UK releases I have ever seen.
David Bowie was and still is about so much more than his music. He was a fearless, creative, inspirational icon that changed the lives of so many people.
You only need to look back at the outpouring of emotion and heartfelt tributes when the news of his untimely death broke almost 5 years ago to understand what he meant.
Of course, his albums leapt back to the top of the charts, but more important was the vigil people were making to the Bowie mural in Brixton.
And there's the David Bowie Is exhibition that opened in 2013 at London's Victoria & Albert Museum and ran for 5 years, stopping at 12 museums around the world. Over 2 million people went to see it.
That's why this new coin is such a significant issue. And just look at it: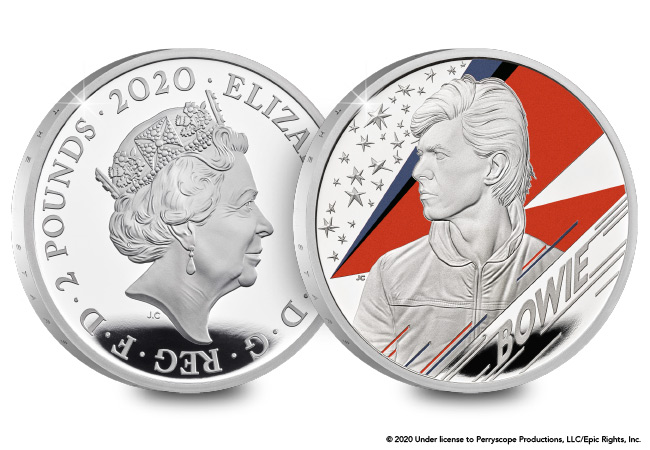 People had been speculating who the next "Music Legend" would be as part of The Royal Mint's series following the huge success of Queen and Elton John.
The Queen coin sold out almost overnight and Elton John saw sell-outs across the range, but this stunning new David Bowie coin, featuring a portrait of the great man himself, is a cut above anything we have seen before.
The legend of David Bowie ensures this will be one of the most collectable UK coins ever issued.
What's more, you can be one of the very first to know when the coin is released – just sign up for updates below.