The Royal Mint has just announced the UK's new commemorative coins for 2021. Marking the year's memorable events and anniversaries, here are the new themes and designs unveiled today:
THE QUEEN'S 95th BIRTHDAY £5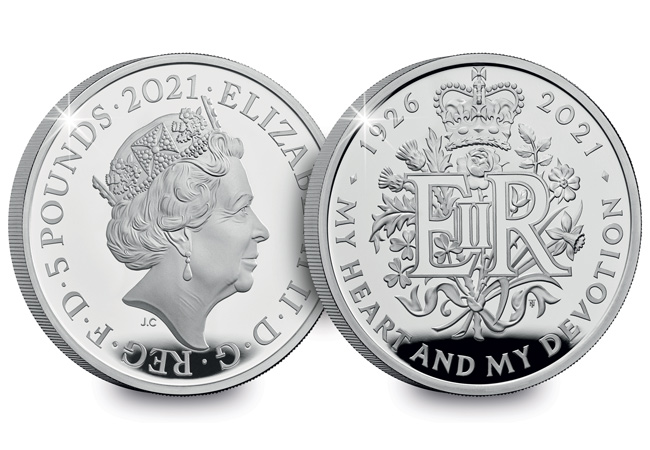 Queen Elizabeth II is the UK's longest reigning British monarch, having become queen on 6th February 1952. Her Majesty the Queen has reached numerous milestones in her life, including being the first British monarch to reach a Sapphire Jubilee. This UK £5 coin, designed by Timothy Noad, has been issued in 2021 to mark Queen Elizabeth II's 95th birthday and is testament to her longevity and incredible reign.
SIR WALTER SCOTT £2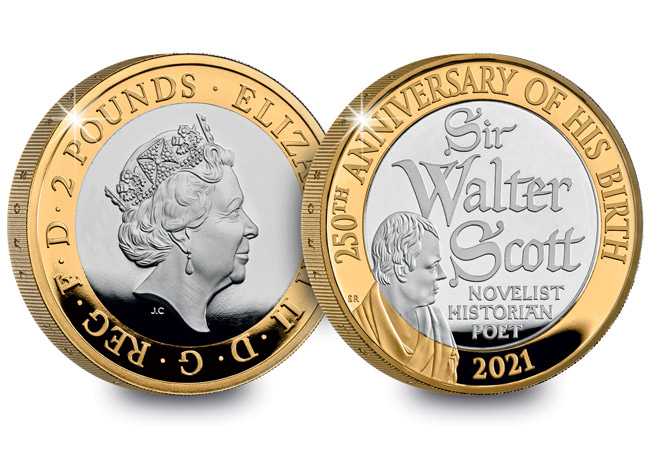 Sir Walter Scott (1771 – 1832) is best known as a historical novelist, and many of his literary works remain classics of both English and Scottish literature. His most iconic work includes the narrative poem The Lady of the Lake. This UK £2 coin, designed by Stephen Raw, has been issued to mark the 250th anniversary of the birth of Sir Walter Scott and celebrate his contribution to literature.
H.G. WELLS £2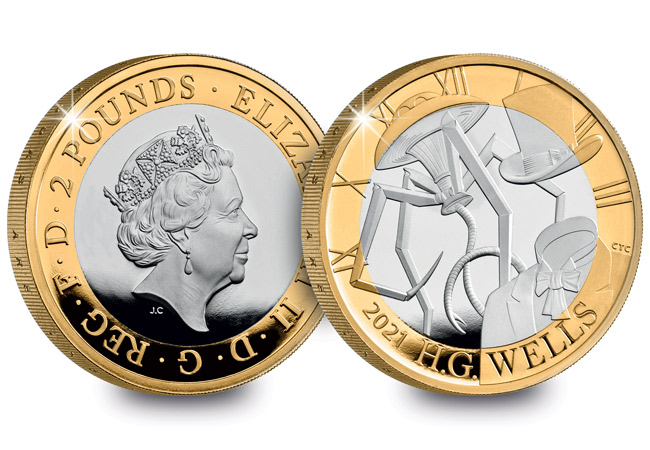 H.G. Wells (1866 – 1946) is a renowned English writer, and whilst a prolific writer of many genres he is best known for his science fiction works, including The War of the Worlds. His works have inspired the design of this new UK £2 coin by Chris Costello that has been issued to mark H.G. Wells' life and works as 2021 marks the 75th anniversary of his passing.
JOHN LOGIE BAIRD 50P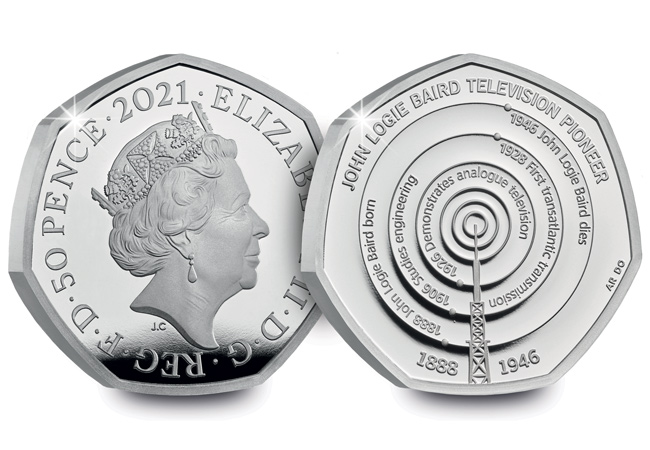 John Logie Baird (1888 – 1946) was a Scottish inventor, innovator, and electrical engineer. He is best known for demonstrating the world's first functioning television system in 1926. In 2006 he was named as one of the 10 greatest Scottish scientists in history. This UK 50p, designed by Osborne Ross, has been issued to mark the 75th anniversary of his death and celebrate his lifetime achievements and contributions to science.
DECIMAL DAY 50P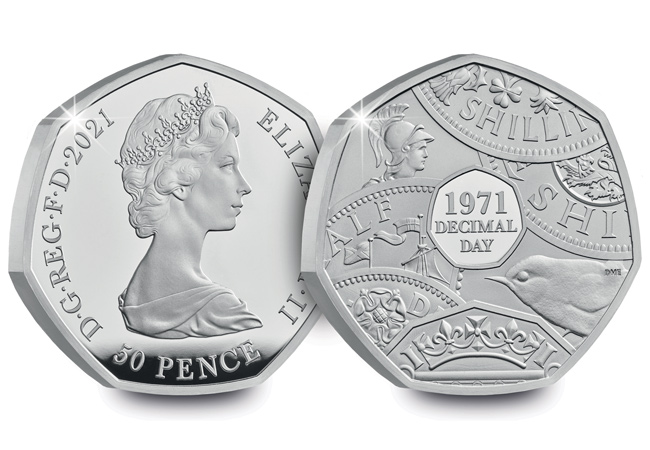 15th February 1971, dubbed Decimalisation Day, was the day that British currency was forever changed, and the UK officially said goodbye to Pounds, Shillings, and Pence. Since decimalisation, UK coinage has been reviewed several times and has continued to evolve. This new UK 50p, designed by Dominique Evans, has been issued to mark Decimal Day, the biggest change to UK currency in over a thousand years.
---
If you're interested…
These coins deserve to be appreciated in Brilliant Uncirculated collector quality, which is why I recommend The 2021 DateStamp™ UK Specimen Year Set, limited to just 995 sets.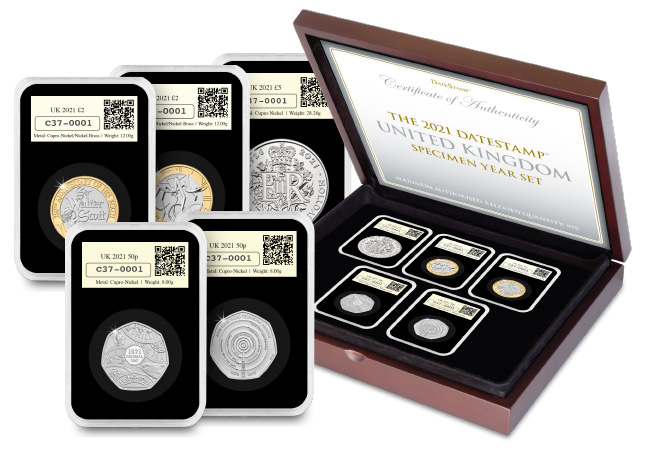 It sells out EVERY YEAR and this year, it's set to sell even quicker. Click here to find out why and make one yours before it's too late.