The 2022 Sovereign has finally been revealed. It features a one-year-only design to mark Her Majesty the Queen's Platinum Jubilee.
Not the addition of a privy mark or another little embellishment, but a total design change on the reverse.
Pistrucci's iconic image of St George slaying the dragon has been given a break for one year, with the 2022 Gold Proof Sovereign carrying a stunning Royal Coat of Arms.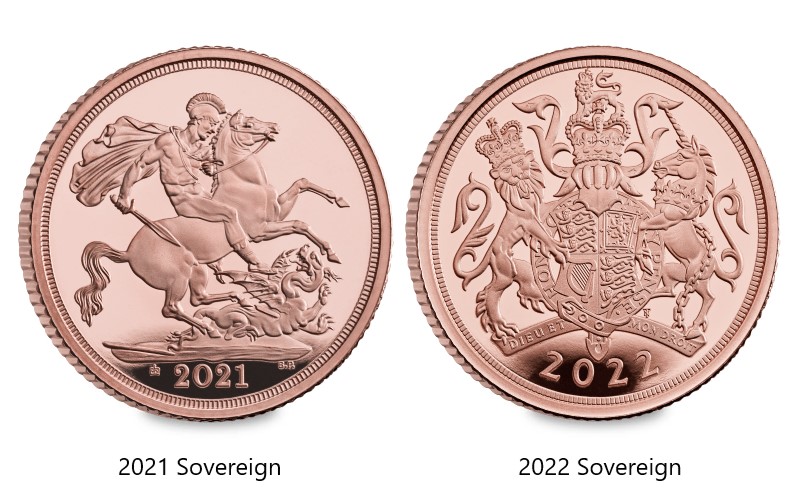 What happens when Sovereigns get a complete design change?
In short, they sell out, but every UK Gold Proof Sovereign for the last 7 years has sold out, so what makes the design changes so exciting?
Firstly, they sell out FAST. It wouldn't surprise me if the full edition limit of 10,500 sold out in weeks or even days.
Secondly, and most importantly, the "design change" Sovereigns become instant classics.
We have seen complete reverse design changes in 1989 for the 500th anniversary of the Sovereign, in 2005 for a modern interpretation of St George and the Dragon and then in 2002 and 2012 for Her Majesty's Golden and Diamond Jubilees respectively.
These are the only other reverse design changes in the entirety of Queen Elizabeth II's near-70 year reign.
They have become some of the most collectable modern issues.
Her Majesty's other Jubilee issues – the 2002 and 2012 Gold Proof Sovereigns – are almost impossible to find and their prices have been rising steadily for years.
Our selling price for the 2002 Sovereign has doubled to £1,495 and the 2012 has shown even more remarkable growth. We launched at £495 in 2012 and that price has increased FIVEFOLD to £2,495 today.
The brand new design
Benedetto Pistrucci's iconic depiction of St George and the dragon makes way for a new reverse design by esteemed heraldic artist Timothy Noad that has been specially created to mark The Queen's Platinum Jubilee.
Noad reinterprets the Royal Coat of Arms, which just looks perfect on a Sovereign. It's a design you will know well after it appeared on the £1 coin from 2003 to 2008.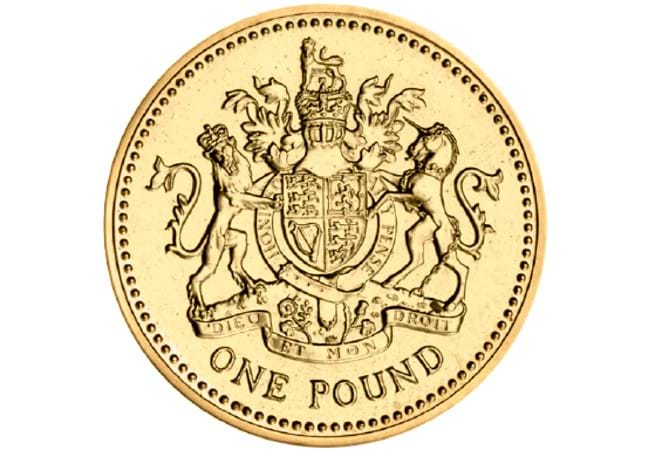 Most impressively for Noad, this is actually his third reverse design for the Sovereign. He was responsible for the 2002 and 2005 reverse designs too, which led to those coins becoming amongst the most collectable Sovereigns ever issued.
All signs point to him completing a hat-trick with the brand new 2022 Gold Proof Sovereign.
---
If you're interested…
We're taking registrations for the 2022 Gold Proof Sovereign from today.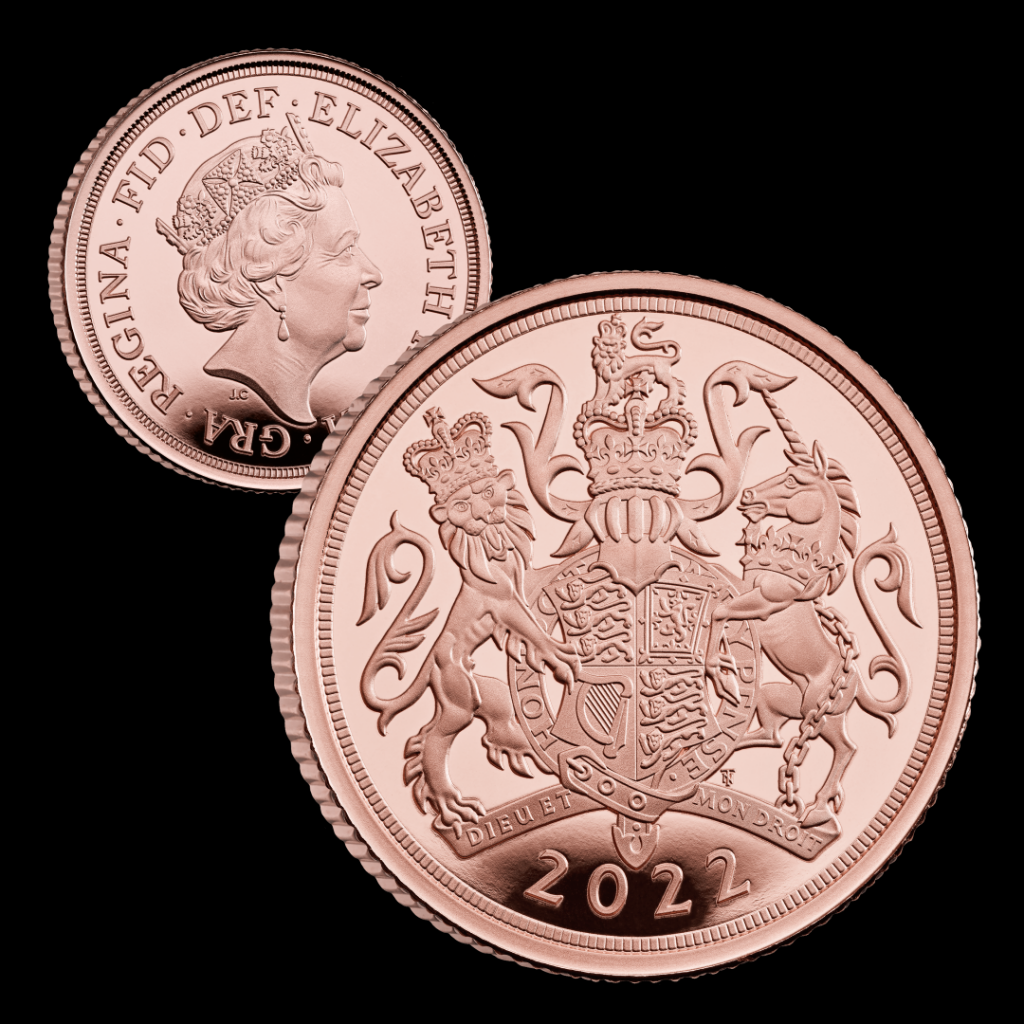 If you'd like the chance of adding one to your collection, simply fill out your details below and we'll be in touch.
We will only contact you about the 2022 Gold Proof Sovereign and you can unsubscribe at any time.