Yesterday, The Royal Mint launched the brand new 2022 Gold Proof Sovereign to pay homage to Her Majesty's Platinum Jubilee in February.
10,500 were made available at 9am.
10,500 were SOLD OUT by 6pm.
That's 1,167 Sovereigns bought per hour. 19 per minute.
It's surely the most collectable modern Sovereign. I've certainly never seen one sell out this fast.
It features the first complete reverse design change for a decade, with St George & the Dragon being replaced by a stunning Royal Coat of Arms for one year only.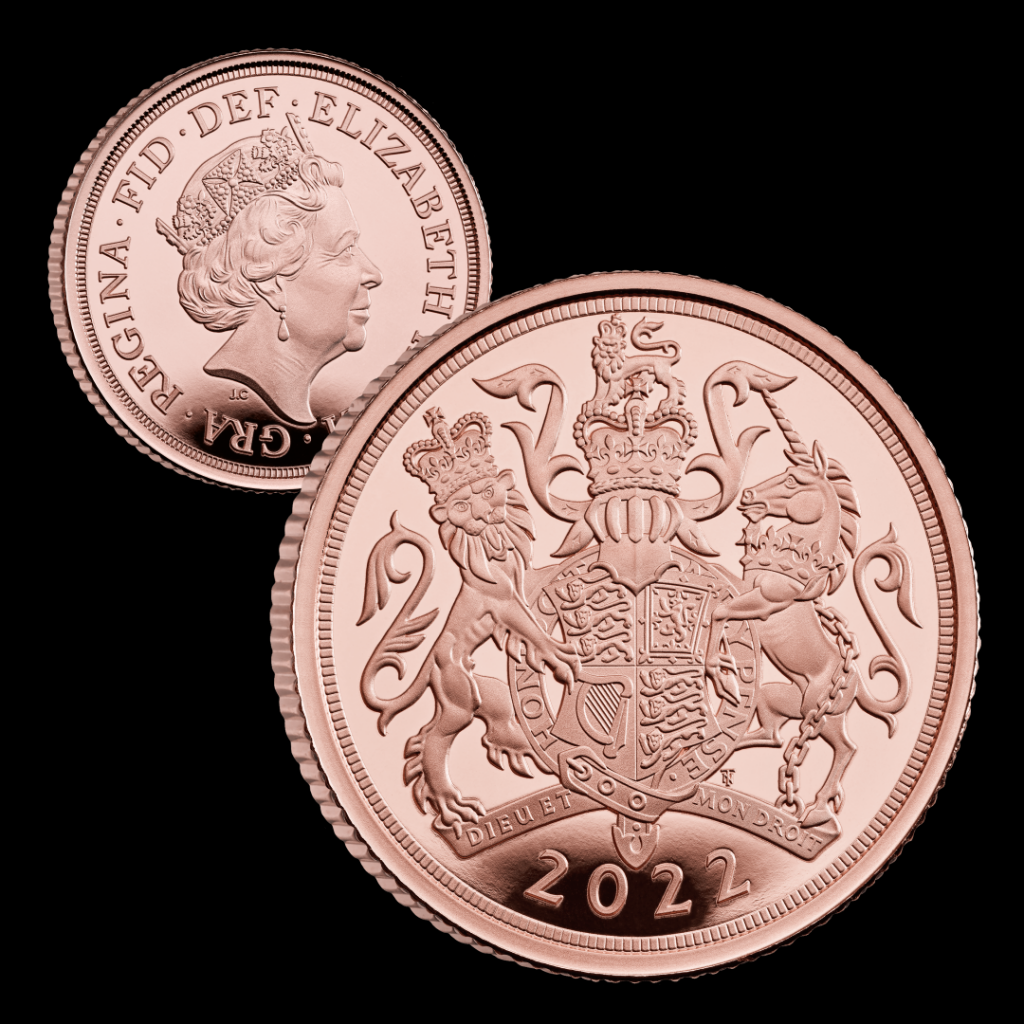 We have seen complete reverse design changes just 4 times during Her Majesty's near 70 year reign – in 1989 for the 500th anniversary of the Sovereign, in 2005 for a modern interpretation of St George and the Dragon and then in 2002 and 2012 for Her Majesty's Golden and Diamond Jubilees.
The "design change" Sovereigns become instant classics.
But it's not just the design change that drove demand. This was the first official release marking Her Majesty's Platinum Jubilee.
The appetite for coins commemorating the first ever Platinum Jubilee is going to be like something we have never seen before.
The lesson is obvious – move quickly to secure your coins or you will miss out.
If you're interested…
I managed to secure a small quantity of the must-have 2022 Gold Proof Sovereign before the inevitable sell-out, but my stock is extremely limited.
If you'd like the chance of adding this once-in-a-lifetime Sovereign to your collection, please complete the form below and we'll be in touch.
We will only contact you about the 2022 Gold Proof Sovereign and you can unsubscribe at any time.