Earlier this year, an announcement by Royal Proclamation confirmed that a 50p coin will be used to celebrate Her Majesty's historic Platinum Jubilee.
The Royal Mint have confirmed this coin will be released individually on the 6th January 2022. They have also officially revealed the reverse design: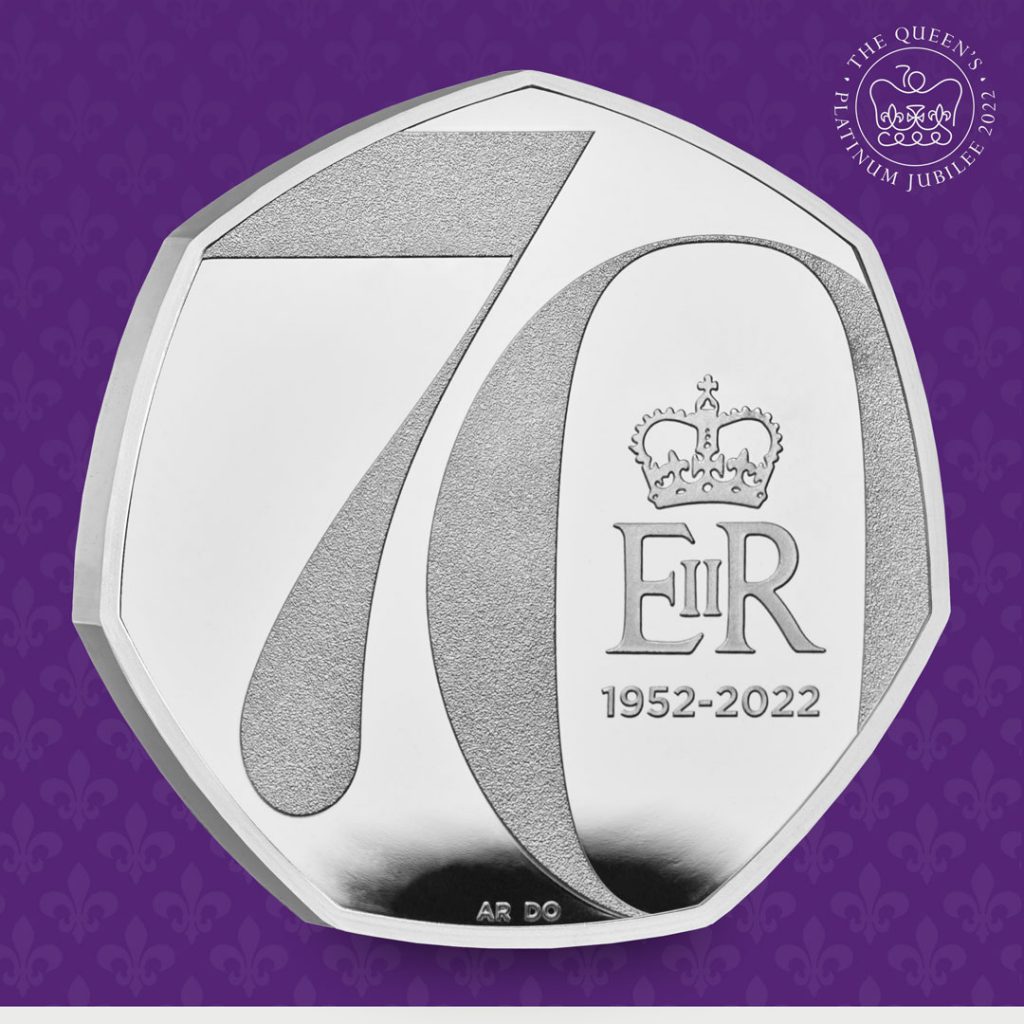 Paying tribute to Her Majesty's record-breaking reign the elegant design features the number '70' in reference to the number of years since she acceded the throne at just 25 years of age. As well as this we can see her royal cypher taking pride of place above the dates of her reign so far.
Two Historic Firsts
As Britain's most popular coin it seems only fitting that it marks the UK's first ever Platinum Jubilee, even more so because it is the FIRST time EVER that a 50p will be used to mark a Royal celebration.
The Royal Proclamation also gave us some interesting clues as to what the obverse design might feature, revealing intriguing details of two different designs – one featuring the normal Queen's head design and a second portraying Her Majesty on horseback, in what appears to be a nod to her original 1953 Coronation Crown.
Five Pound Coin Also Confirmed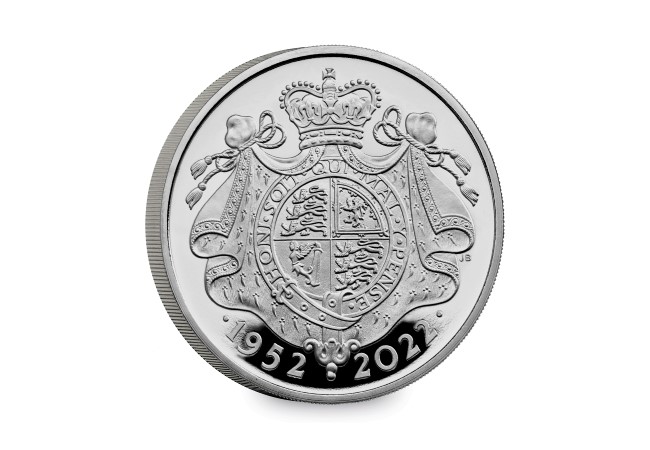 But that's not all! A five pound coin has also been confirmed by Royal Proclamation, again seeming to reference an obverse portraying Her Majesty on horseback. We can't wait to see the obverse design for this one too!
Sign up for updates
The excitement around Her Majesty's Platinum Jubilee is almost tangible and the appetite for coins commemorating it looks set to be at a level we've never before seen.
It means that you need to be at the front of the queue when the official coins for the FIRST EVER Platinum Jubilee are released. Any delay means that you could miss out entirely.
That's why I'm offering you the chance to find out about Platinum Jubilee coins before anyone else.
Just register your interest below to be informed the very second we have anything to share with you.
We will only contact you about the commemoratives for the Platinum Jubilee and you can unsubscribe at any time.