If the last couple of months have taught us anything it's that Platinum Jubilee issues are amongst the fastest-selling we have ever seen.
But what have been the stand-out issues and what made them sell out so fast?
Here we identify the top 5 sell-outs so far.
The Top 5 Sell-outs
1. The 2022 UK Gold Proof Sovereign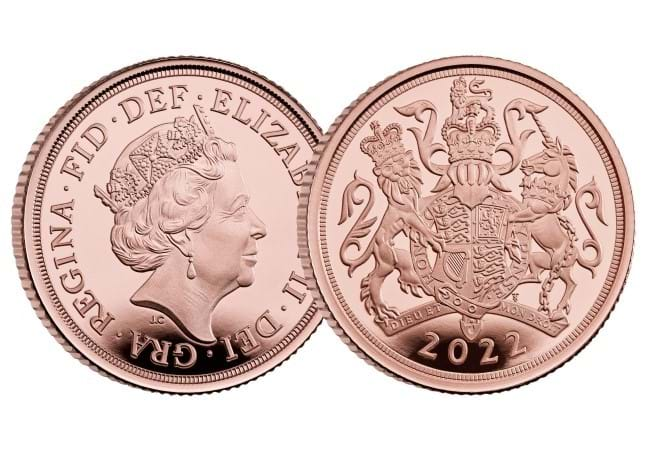 There's only one place to start as this was the coin that set the tone for just how big a collecting theme the Platinum Jubilee would be. 10,500 Sovereigns were issued with a special, one-year-only reverse design chosen specifically for the Platinum Jubilee. They had completely sold out at The Royal Mint within 9 hours of launch.
2. The UK Platinum Proof 50p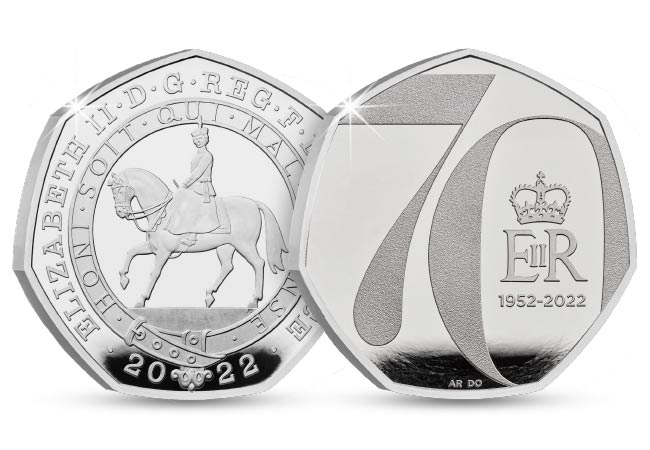 This had everything required to be the perfect Platinum Jubilee issue. It was the first ever UK 50p struck for a royal event, the first one struck from pure platinum and it had a remarkably low edition limit of 70 coins. It was the first coin to sell out at The Royal Mint, being fully allocated within a few minutes of going live.
3. The Platinum Proof Sovereign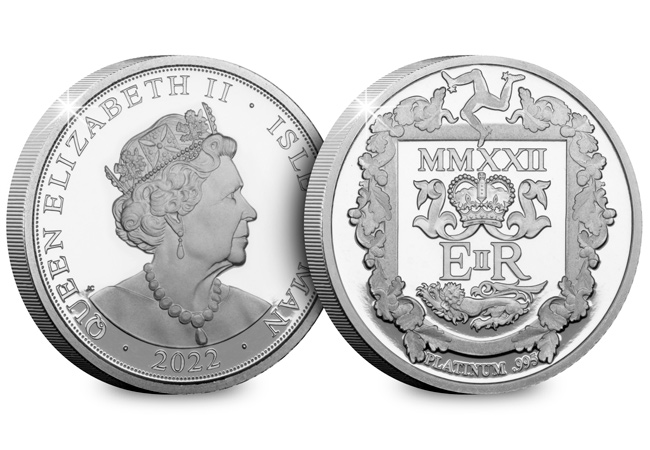 Another coin struck from platinum for the Platinum Jubilee, this Sovereign was authorised by the Isle of Man. Just 250 were issued and they were fully allocated before most of the world even knew they existed.
4. The Silver "Mint Masters" Set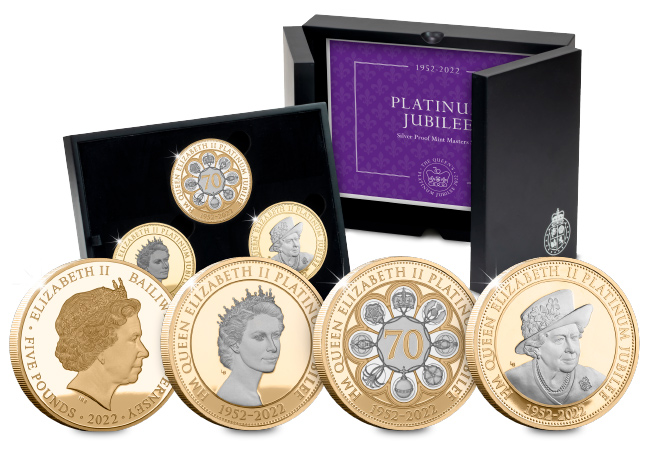 A joint issue from Jersey, Guernsey and the Isle of Man, this special "Mint Masters" set was comprised of three Silver Proof £5 coins – one with a young portrait of Her Majesty, one with a current day portrait and one with a stunning heraldic design marking the Queen's 70 years on the throne. The key to the fast sell-out here, which again came on launch day, was the edition limit – just 200 – and the fact that the silver coins were beautifully gold plated.
5. The UK Silver Proof £5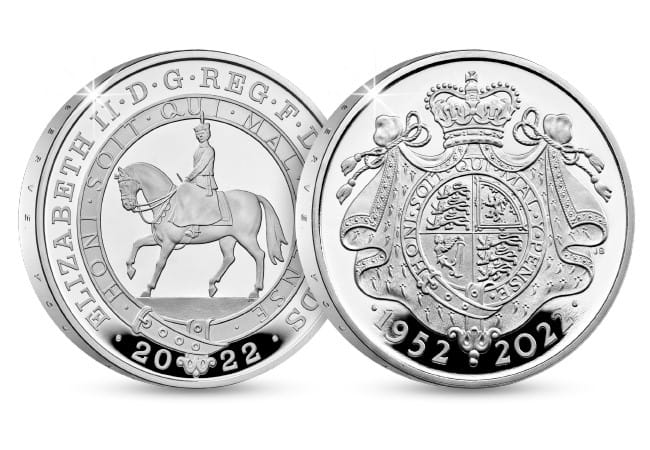 The officially UK Silver Proof £5 for the Jubilee also achieved a full sell-out within 24 hours of launch and, again, it was no surprise. This one had an edition of just 5,000 coins and, most importantly, featured a special obverse with Her Majesty on horseback – a wonderful nod to Her Majesty's 1953 Coronation Crown.
---
If you're interested…
We do have a few Platinum Jubilee commemoratives still available, but I wouldn't be surprised to see these sell out soon. You'll have to act fast to secure them for your collection.