The FA Cup is featuring on a UK coin for the very first time in 2022 to celebrate 150 years of the world's longest-running football competition. Find out more about the design and the history of the cup by clicking on he points below.
---
If you're interested…
You now have a chance to secure the The FA Cup Silver Proof £2. Incredibly, it's been limited to just 3,750 in limited edition packaging – that's not even a 20th of the fans that will fill Wembley to watch the final this year. It's no surprise that it is fully SOLD OUT at the Mint.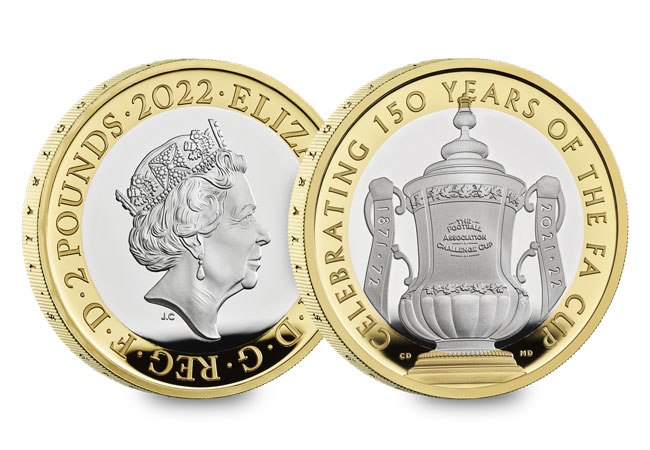 I have limited stock remaining, so you'll need to be quick to secure yours. Click here now to make one yours now >>