On 21st June 2022, we marked the 40th Birthday of our future King, the Duke of Cambridge.
And of course, appropriately for a significant royal milestone, there's a brand-new Silver Proof £5 to honour the occasion, which has been specially authorised by Guernsey.
Plus, there's a particularly stunning design gracing the reverse of this new coin.
The design takes inspiration from the original Crown coins issued dating back to the reign of the last King William – King William IV.
And I'm sure any client of mine with a particular interest in historic coins will know about the significance of the deign behind this coin.
During the reign of William IV, the Royal Mint had two, well established engravers – Benedetto Pistrucci and William Wyon.
However, in 1820, a new engraver came onto the scene at The Mint, Frenchman Jean Baptiste Merlen.
Merlen's design is one of the most highly rated, however strangely least well-known, designs to grace the reverse of a British coin. A facet that makes it particularly desirable to knowledgeable collectors.
What has become known as the 'Crowned Shield' design, has only been seen a handful of times.
And now heraldic artist Quentin Peacock has produced a modern interpretation of this historic design to mark the 40th Birthday of our future King, the Duke of Cambridge. Featuring a crowned shield with '40' placed considerably at the centre, it perfectly pays homage to one of the most collectable coins in British history.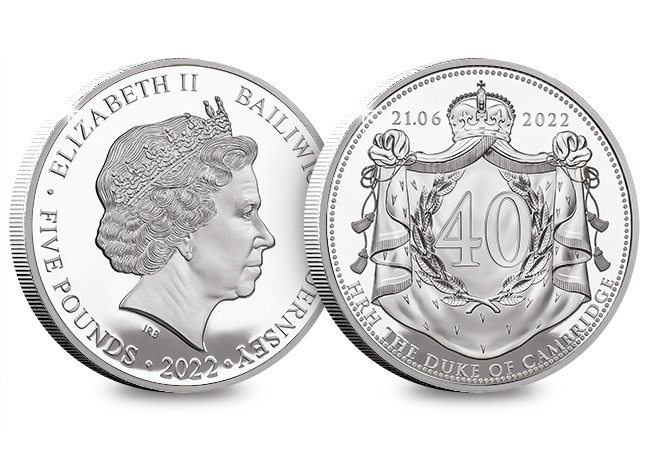 If you're interested in securing your own piece of numismatic history, marking a significant milestone in our future King's life, please click here today for more information >>>