The brand-new, official King Charles III effigy for UK coinage was revealed on 30th September 2022.
It is the first portrait of King Charles to be featured on a UK commemorative and circulating coinage. To initiate its introduction, it's been featured across a brand-new range in honour of the life and legacy of Queen Elizabeth II.
And as you can imagine, the demand for a coin range that not only commemorates the life of the UK's longest-reigning monarch, but also features the official portrait of King Charles III for the very first time, was unprecedented.
And we didn't think we would see demand like this ever again since the celebrations of the Platinum Jubilee.
To better explain what I mean. At 9am on launch day, The Royal Mint website had a queue of 45,000. By 11:30, it had increased to over 66,000.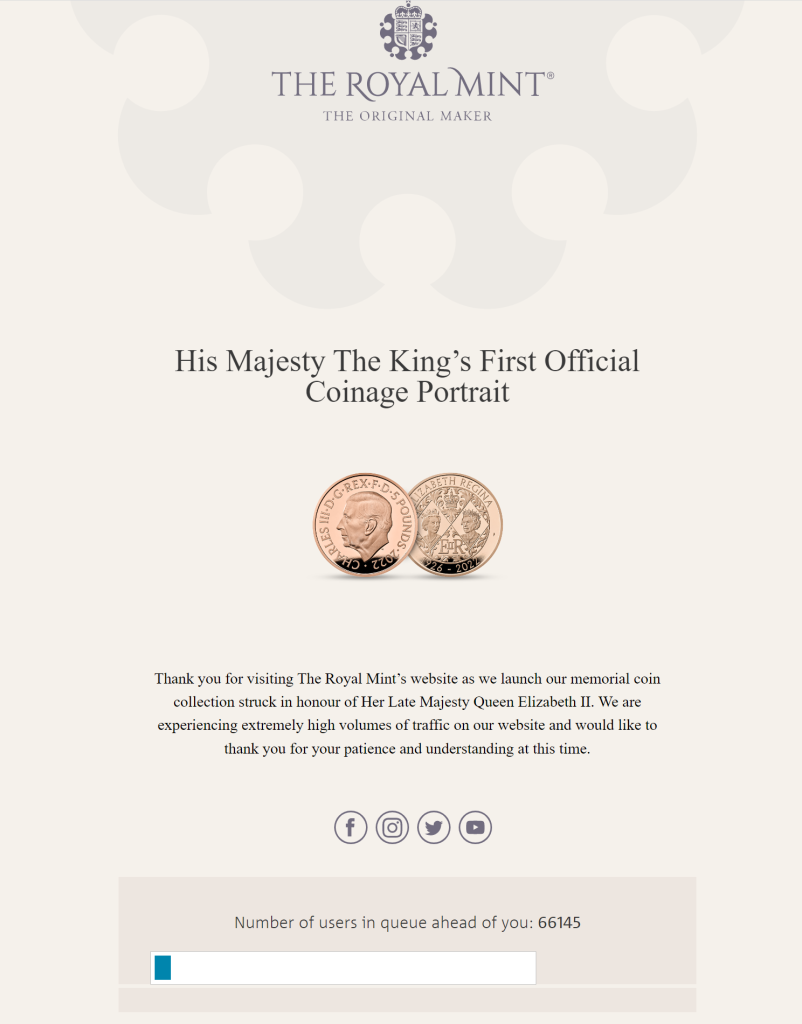 Coins commemorating moments in history for our Royal family often see sell-outs. And in anticipation for the sheer demand of this launch, The Royal Mint decided to only impose edition limits on the Premium specifications.
24 hours after launch, the Silver Proof 5oz, 10oz & Kilo coins had sold out entirely, along with the Gold Proof 2oz & 5oz. The 5oz and 10oz went in less than an hour.
Good news though! The above specifications are still available with CPM, but we're only able to offer these through our team of expert consultants.
You can click here to view the range available and by filling out the enquiry form, a consultant will be in contact.