On 15th November at 9am collectors will be in with a chance of securing the latest UK Coin release – the first ever Gold Sovereign to feature King Charles III.
I'll give you a round up of what we know so far in a moment (or you can scroll down a few paragraphs if you're getting impatient!), but first I have to stress the significance of this launch.
It really is the most highly anticipated launch of the year, the flagship British coin steeped in centuries of history.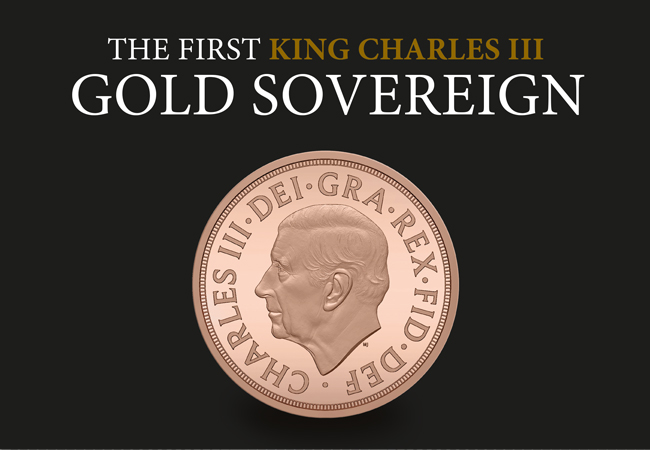 Sovereigns have become the most valued and highly desired coins in the numismatic world. They sell out year after year, thousands miss out every year. In fact the Queen's Platinum Jubilee Sovereign sold out in 24 hours straight.
Quite frankly, there is no other coin that carries the prestige and status of a Sovereign.
Despite the immense significance of this issue, only 17,500 single Sovereigns will be authorised. It's really not going to be enough. Especially when you compare that to the 2 million issued for Queen Elizabeth II's first Sovereign – which is now almost impossible to get hold of. You can only imagine how desirable The King's first Sovereign is going to be in the years to come.
So with that in mind, you're probably wondering what we know about this launch so far…
The Sovereign will feature His Majesty The King's Official Coin portrait – the same that was seen on the memorial range for Queen Elizabeth II released last month.
This Sovereign will, unexpectedly feature the 2022 date. Although we'd usually expect a Sovereign around this time in the year, it would usually be struck with next year's date.
The 2022 dated memorial Sovereign honours the life and legacy of Her Late Majesty Queen Elizabeth II.
As an official distributor, it will be available at 9am on 15th November from CPM Prestige Gold and Silver Coins.
Alongside the standard Sovereign, a quarter Sovereign, piedfort, five Sovereign piece, and Sovereign sets will be available.
If you'd like to add one to your collection, go to cpmcoins.com at 9am on Tuesday 15th November.