After The Royal Mint revealed the coin designs to commemorate the King's Coronation, there was no doubt in my mind that this launch was going to be on a scale that I hadn't seen since the Platinum Jubilee.   
And I wasn't wrong.  
This morning at 9am, I sat on The Royal Mint's website eagerly anticipating the launch of the King Charles III's Coronation coin range, expecting to be placed in a queue as I waited with bated breath.  
But I didn't expect the queue to be quite this big.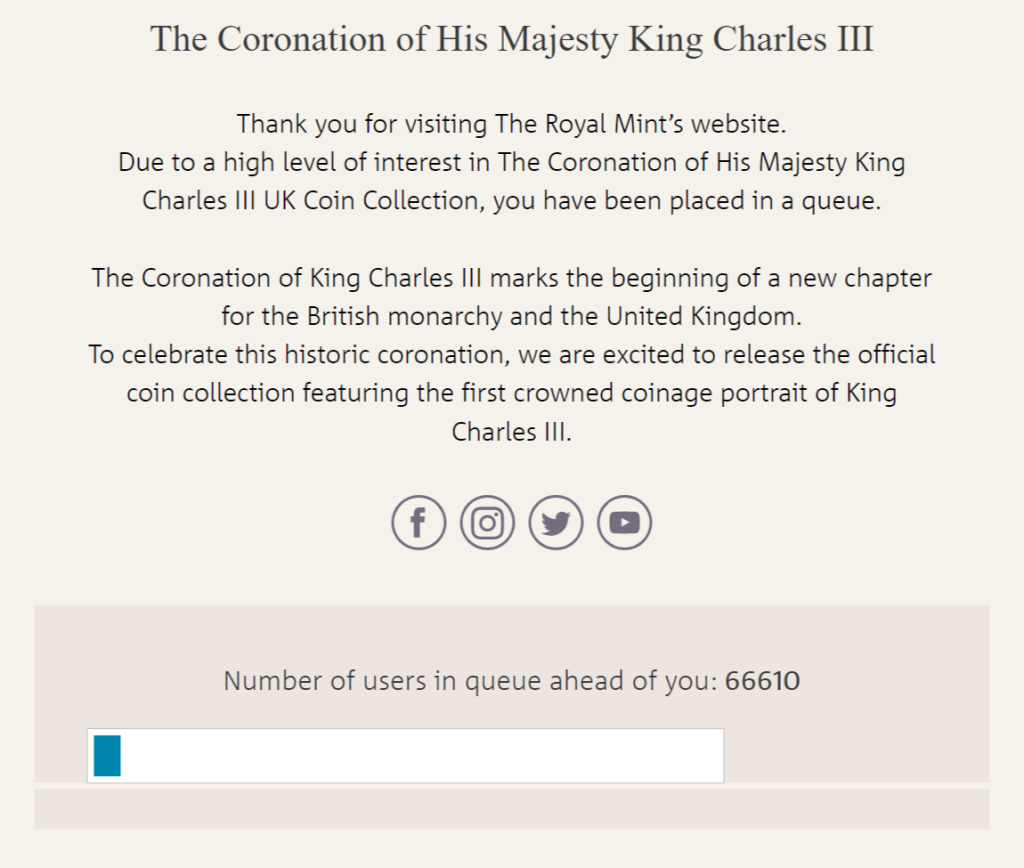 Over 66,000 people – yes that's right, 66,000 people – were put in a queue on The Royal Mint website due to the sheer demand of the brand-new Coronation range – the first seen for over 70 years, and of course in many of our lifetimes.
A queue of this size was reflected in the number of sell outs we saw within, not hours, but minutes!
The 'Struck on the Day Sovereign' sold out of its entire edition limit in just 16 minutes. This was swiftly followed by 1/40th oz Gold – over 87 of these were sold a minute.
As the time of writing, multiple specifications have completely sold out at The Royal Mint. And every time I check back another coin has gone off sale. I'm not surprised – the demand has clearly been higher than the Platinum Jubilee last year.
This follows a whole range of Coronation Coin sell outs recently, including the British Isles Coronation Silver £5 sets, The Mint Masters Coronation Set, The UK King Charles III Silver £5 and 50p DateStamp, The Silver Coronation Masterpiece, and the King Charles III Silver Proof Coronation 5oz coin.
There's no sign of demand slowing, especially in the lead up to the Coronation.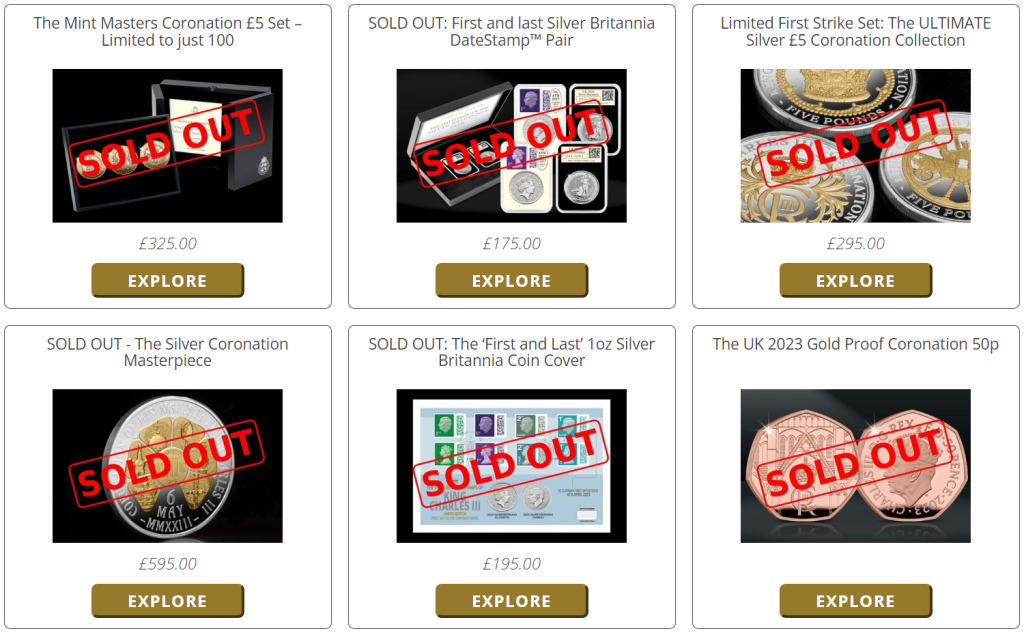 But don't worry, you haven't missed out.  
Click here to explore the range of precious metal commemorative coins we still have available for CPM Prestige clients to honour the Coronation of King Charles III.