Don't worry, you don't actually need one today, but it wasn't that long ago here in the UK that you did. Without one, you would be limited to owning just four gold coins issued after 1817.
Unless you had a licence, but that wasn't the easiest thing to obtain…
The year it became illegal to own too many gold coins
1966 means just one thing for many – the year England won the (football) World Cup, but in all the euphoria of Bobby Moore lifting the Jules Rimet trophy there was some bad news for coin lovers…
The Government placed strict restrictions on importing and even owning precious metal coins.
After Britain left the gold standard, the pound was in freefall. This led to some people turning to overseas gold as a store of wealth.
In an effort to arrest the pound's slide, Harold Wilson's Government blocked gold coins from being imported and limited individuals to owning just four precious metal coins.
If you wanted to build a collection, you had to apply for a collector's licence and inform the Bank of England.
It wasn't like getting a television licence though; there was no guarantee you'd get one. In fact, you had to convince a Bank of England official that you were a "true" collector, but how do you convince someone of the distinction between hoarder and collector?
As Terence Higgins, who opposed the act in the House of Commons on 13 June 1966 said:
"… the question arises of whether the Bank of England is competent to evaluate whether someone is a genuine collector. Is the Bank of England sufficiently expert in this matter? It seems quite possible that some genuine collectors will be denied the right to continue as genuine collectors simply because the Bank of England happens to feel that they are not."
And yet, the act passed.
It actually remained law for 13 years before the controls were lifted as part of Margaret Thatcher's first budget reform.
---
If you're interested…
It would be remiss of me if I didn't point you towards the most affordable version of the world's most famous gold coin we currently have available.
It's a coin that you wouldn't have been able to own back in the late 60s.
Own the world famous Krugerrand for just £95
The South African Mint has issued a 1/50th ounce Gold Proof version that means everyone can finally afford to own a genuine Gold Krugerrand – for just £95.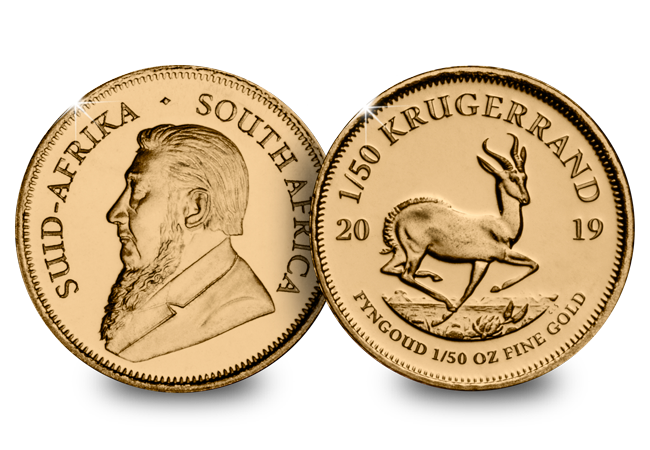 Struck from over 0.5 grams of 22 Carat Gold, this miniature masterpiece is limited to just 15,000 pieces world-wide.
With only limited numbers available for UK collectors, this could be your only opportunity to own the most affordable gold Krugerrand.