Today is one of the most important days in any coin collector's year – the day the brand new UK Gold Proof Sovereign is released.
Quite simply, the Gold Sovereign is without rival as the United Kingdom's premier Gold Coin. Struck from 22 Carat Gold to the exact same specification since 1817, it epitomises all that is British.
Most importantly for the thousands of Sovereign collectors, it's a coin that sells out.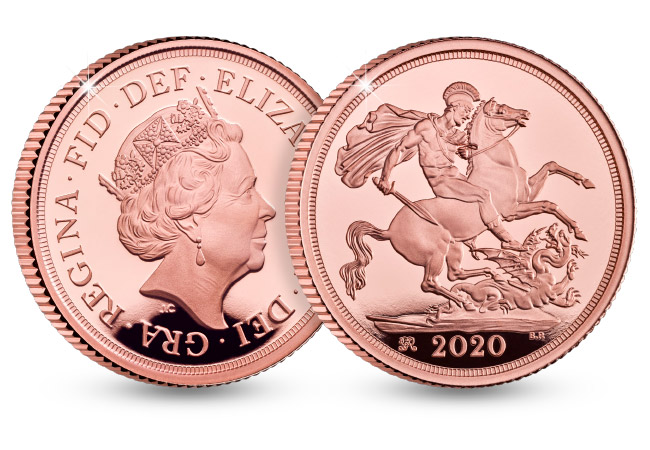 In fact, in recent years, the Sovereign has become the UK's sell-out king, with the last 5 Gold Proof Sovereigns selling out totally.
That's 46,000 Sovereigns sold in the last 5 years and sell-outs have even been achieved in a matter of days across some of those releases.
What has driven this frenzied demand for Britain's most iconic gold coin?
It started in 2015 with the second Proof Sovereign released for that year. It featured the fifth definitive portrait of Her Majesty on a Sovereign for the first time and 7,000 coins sold out in a short space of time.
That was quickly followed by the special 2016 Sovereign, which featured a one-year-only portrait of the Queen for her 90th birthday. 7,500 Sovereigns were issued and 7,500 Sovereigns sold out.
The most significant release came for 2017 though when The Royal Mint made the decision to revisit the original design of the modern Sovereign issued in 1817.
To celebrate the bicentenary they faithfully reproduced Benedetto Pistrucci's masterpiece and 10,500 Proof Sovereigns sold out within 30 days.
The bicentenary of the modern Sovereign brought in a large pool of new collectors, leading to further quick sell-outs for the 2018 and 2019 Sovereigns.
Edition limit cut for 2020
Now the 2020 Proof Sovereign has been released and its edition limit has been cut by over 1,500 coins.
That's probably enough to secure a sixth consecutive sell-out for the UK Gold Proof Sovereign, but The Royal Mint has something extra special for the 2020 Sovereign.
They have also added a special one-year-only privy mark to commemorate the 200th anniversary of King George III's death.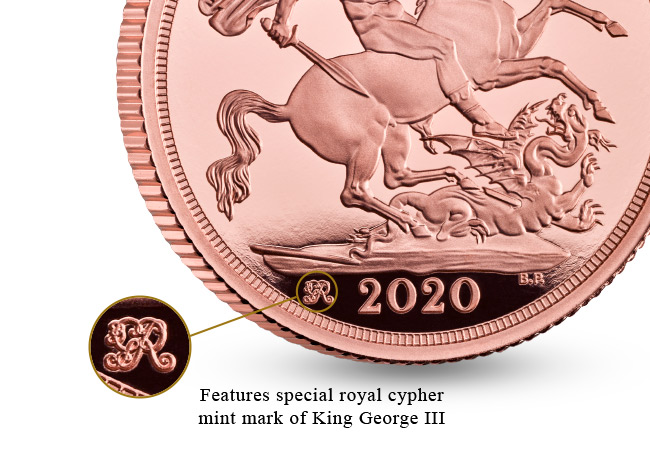 George III was a pivotal figure in the history of the Sovereign, with the 1817 Sovereign being the first "modern Sovereign" and the first to feature Benedetto Pistrucci's St George & the Dragon masterpiece on the reverse.
The power of the privy mark
The only other Proof Sovereign with a privy mark sold out 10,500 coins in a matter of weeks.
The low edition limit and special privy mark look set to make the 2020 Sovereign a future classic.
---
If you're interested…
We have been fortunate enough to secure a small number of the 2020 UK Gold Proof Sovereign and offer them now whilst stocks last.
You can make one yours for an initial payment of just £59.50, followed by 9 further monthly interest-free instalments of £59.50.