In 2019, The Royal Mint reintroduced something a lot of us will be familiar with, but had actually been absent from a UK coin for almost 40 years.
Cast your mind back to (or dig out) old 50p or 2p coins and you'll see two words at the top of the coin's reverse – "NEW PENCE".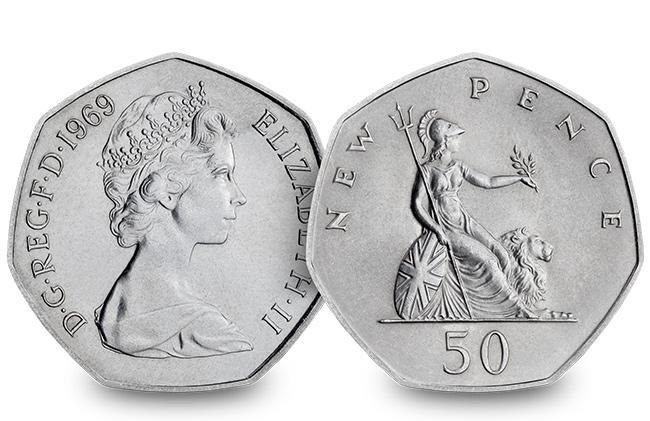 Original 1969 50p with 'New Pence' Inscription
So why did it reappear on this Royal Mint issue for one year only?
The 50th Anniversary of the 50p
The very first 50p was introduced in 1969. And whilst decimal coins had already begun to be introduced in Britain, with the 5p and 10p coins entering circulation the previous year, it was the 50p coin replacing the old 10s note that really made it feel like decimalisation was happening.
Key to that was the denomination of 50 "NEW PENCE", with each new 1p being worth 2.4 "old pence".
A lasting legacy – in every way
As well as paving the way for the full decimalisation to come on February 15 1971, the move to a 50p coin was also made to save money.
A 10 bob note lasted about five months, whereas a 50p coin was expected to have a life of 50 years.
The one-year-only "NEW PENCE" issue for 2019
To celebrate the 50p's fiftieth birthday, The Royal Mint faithfully recreated the original 1969 design, complete with the "NEW PENCE" inscription.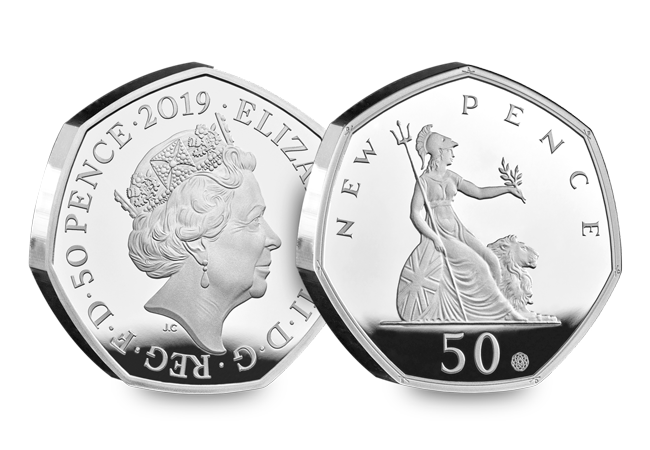 3,500 limited edition presentations were authorised and all 3,500 SOLD OUT.
Collectors recognised the importance of seeing "NEW PENCE" written on a UK coin for the first time since 1983. Who knows how long it will be until we see it again.
---
If you're interested…
I have very limited stock of the sold out Silver Proof 50p issued to celebrate the 50th anniversary of the 50p, complete with "NEW PENCE" inscription.
Click here to secure the SOLD OUT UK 50th Anniversary of the 50p issue