A brand new BREXIT 50p coin is to be issued to mark Britain's exit from the European Union.
The Royal Proclamation has just been passed confirming the new coin. Although announced by the former chancellor Philip Hammond in last year's Budget, this is the first official confirmation from The Royal Mint that the coin is going ahead. Production has officially begun.
Whilst many details have not been released by The Royal Mint we do know the inscription features the wording: "Peace, prosperity and friendship with all nations", as well as the historic date the UK is due to leave the EU – 31 January 2020.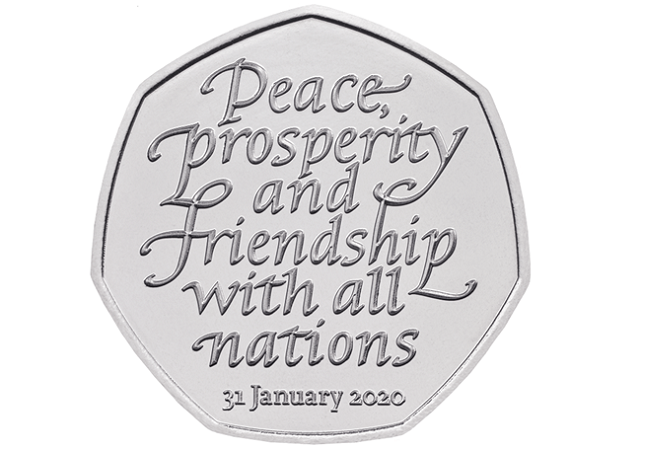 I expect this could well be another sought-after 50p release.
---
Be the first to know…
If you'd like to know about the new BREXIT 50p before anyone else, simply fill out the form below and we'll email you as soon as we know more.
*We will only use your details to contact you about the UK BREXIT 50p Coin. Click here for full details on our privacy policy.