Coins are miniature pieces of art. That statement could not be more true in the case of a new gold issue from Canada…
The Royal Canadian Mint recently released a stunning gold coin that was designed by an artist back in 1967. A painting by that same artist has just sold for almost £2m at auction.
Alex Colville painting sells for 2.4m USD
Alex Colville is one of Canada's most eminent painters. Born in Toronto in 1920, he enlisted in Canadian Army during the Second World War and was made a war artist in May 1944.
One of his most famous paintings, Infantry, depicts a platoon of Canadian soldiers marching along a road in Holland.
Another of his paintings, Horse and Train, featured in the famous horror movie, The Shining.
No wonder then that The Royal Canadian Mint reached out to him in 1965 to design the country's centennial coins.
The iconic coins of 1967
Colville's designs are timeless. Simple, yet so elegant the coins are rightly revered by Canadians.
Now one of them has been struck in gold for the very first time.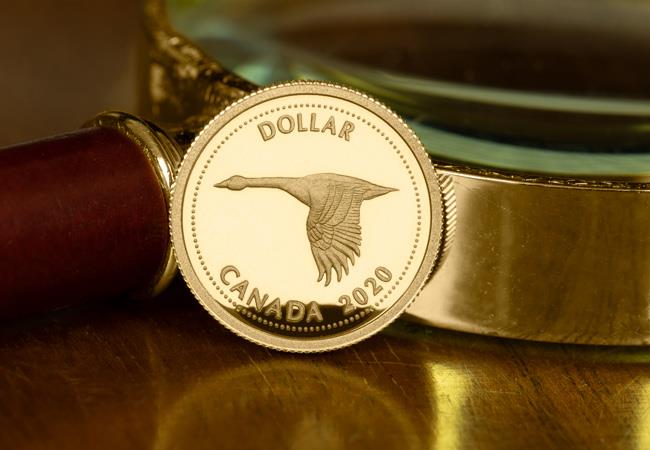 The one dollar, featuring a Canadian Goose in full flight has been restruck as a 1/10oz pure gold proof coin and limited to 1,200 pieces.
And, just as the auction result for Colville's painting shows, demand for Colville's art is as strong as ever. All 1,200 have already sold out at the Mint.
---
If you're interested…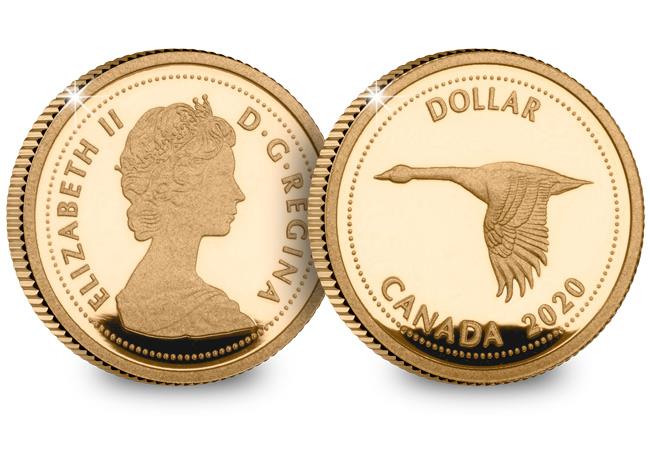 I'm honoured to be able to offer this coin to you today. I have what is probably the last stock of the first ever gold proof version of Colville's Goose.
The 1967 Colville coins are real favourites of mine and this first ever gold issue is one of the best coins I have seen this year.
I have just 18 available.